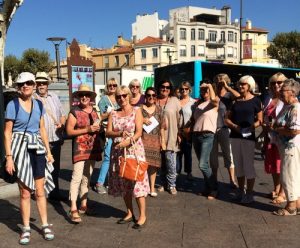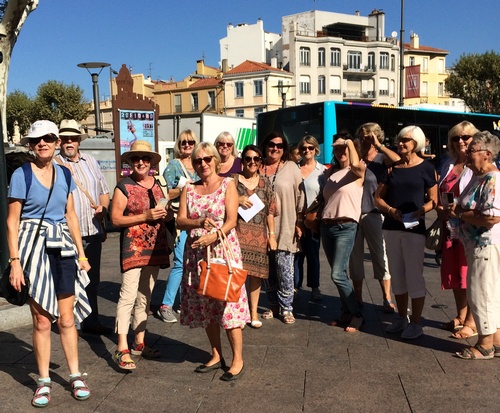 Events cover excursions, concerts and parties etc. of interest to all members.
Christmas Lunch December 2022.
17th Anniversary Party January 2023.
AGM June 2023.
President's Welcome Party 1st members' meeting in September 2023.
Visits and Excursions – near and far 2022
February – Musée L'Éphebe, Montpellier
June – Summer Lunch, Béziers Plages
June – Musée Villa, Loupian
September – L'Oppidum d'Enserune
October – Boat trip to Fort Brescou
November – La Savonnerie, Lodève
Members are informed of group activities, events and meetings via the monthly Newsletter and flyers.