| | |
| --- | --- |
| PRESIDENT: | CAROLE TIDSWELL |
| VICE-PRESIDENT: | LYNNE ABERDEEN |
| SECRETARY: | HELEN CLAPHAM |
| TREASURER: | LYNNE ABERDEEN |
| WELCOME SECRETARY: | ANGIE PRATT |
| COMMUNICATIONS SECRETARY: | SUE ADAMS |
| EVENTS CO-ORDINATOR: | SYLVIE KHODABUX |
| GOURMET GIRLS: | MICHÈLE AUSSENAC |
| MEMBERSHIP SECRETARY: | MARTINE PHILLIPS |
| BIEN-ÊTRE AND TRANSLATOR: | MIREILLE HOSTALERY |
| PUBLICITY OFFICER: | ANDREA SWAN |
| | |
| OFFICIAL PHOTOGRAPHER: | MICHÈLE AUSSENAC |
| INTERNATIONAL OPEN DOOR CO-ORDINATOR: | HEATHER CURRY & BARBARA NEILL |
| FACEBOOK CO-ORDINATOR: | ANDREA SWAN |
| NEWSLETTER EDITOR: | HELEN CLAPHAM |
| E-CARDS CO-ORDINATOR: | JAN SHEEPSHANKS |
---
Jacky Ingram President's message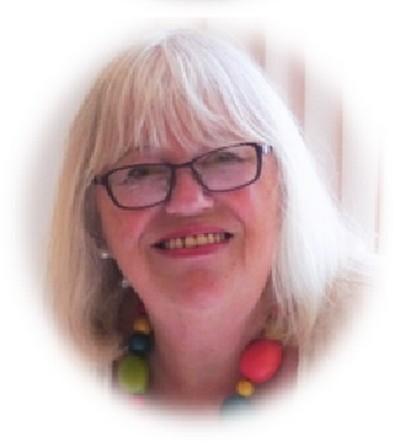 Welcome to the WICM website. This has all the information about the club for both existing members and those who would like to join us.
We are a group of about 80 women of different nationalities who like to meet to socialise and/or to do different activities. We have a monthly meeting with a varied programme which might be a speaker of interest generally to our members or a party to celebrate our birthday or Christmas. There is a list of our monthly meetings in the What – Meetings Section.
Along with the monthly meetings we have a growing number of activity groups led by various members. These include a walking group, a book group, creative writing, Apple/Android users group and many more. A list can be found in the What – Group Activities section.
We also have daytrips to local and not so local places of interest. In 2016 we visited the Carnival at Limoux which is a fun event held in winter. We have also visited Christmas markets at Perpignan, the Carrières de Lumières at Les Baux de Provence and the Roman Games at Nîmes, amongst others. These and future events are shown in the What – Events section of the website.
So you see we are a lively organisation that welcomes all women. If you would like to join us, you may attend two members meetings free to see if you like us before we ask you to pay a subscription. There is an application form in the Apply to Join section and contact details if you would like to talk to someone first.
I look forward to welcoming you.
Jacky Ingram
3/10/16.